Training Services
Training Programs for the staff of Japan Patent Office (JPO)
In accordance with the annual training plan that has been decided by the training committee of Japan Patent Office (JPO), INPIT provides training programs for JPO staffs.
For all staffs of JPO, INPIT offers training classes regarding the Japanese intellectual property (IP) policy, ethics, information security, foreign languages and so on. In addition, a variety of training courses are prepared to develop the expertise and capability for examiners and clerical staff. Several courses are individually designed to give trainees the qualification of patent examiners, design examiners, trademark examiners, trial examiners or trial clerks.
In the training course for acquiring the qualification of patent examiner candidates or trial examiner candidates, trainees first take many classes, then experience practical operations, and finally must pass exams.
The training courses, which are prepared for the qualified candidates to acquire further qualification of examiners or trial examiners, include classes on highly specialized knowledge regarding laws, practices of examiners or trial examiners. The instructor of each class is a university professor, a patent attorney, a judge, a professional in companies or a senior examiner of JPO. The trainees must take many classes, and finally pass exams.
INPIT also offers specialty training courses. For instance, specialty classes regarding up-to-date movements of science and technology raise the expertise of experienced examiners, and specialty classes regarding advanced managements raise the task and staff management skills of group leaders, team managers and senior managers.
Training Services for Personnel in Companies and Government Agencies
INPIT has developed many training courses for personnel being in charge of intellectual property operations in companies and government agencies, leveraging the advanced expertise of JPO. We revise the training courses if needed and develop a new training course to respond to needs changing with time.
INPIT offers a training course to give searchers qualification to search at the registered search organizations, which are defined by "Act on Special Provisions for Procedures related to Industrial Property Right". This training course will last for about six weeks. If trainees pass all exams, they will receive a certificate of searchers qualification issued by INPIT.
IP Learning Support Programs for Students in Schools
INPIT has developed several training materials that are usable for IP learning of students. An IP learning support program is also prepared for technical colleges and vocational high-schools, which are tackling IP education and learning.
Under this situation, INPT is co-hosting the Patent Contest and Design Patent Contest with JPO, the Ministry of Education, Culture, Sports, Science and Technology (MEXT), and the Japan Patent Attorneys Association (JPAA).
IP E-Learning Services
INPIT offers IP e-learning courses that can be used anytime and anywhere through the Internet. Most e-learning modules have been developed utilizing the knowledge and know-how accumulated in JPO and INPIT.
The modules of the titles listed in the following two tables include English narration or subtitles, although many other modules are Japanese only.
IP Law and Examination Practice in Japan
note) This e-learning course was archived to the INPIT web-site. The archive is available with each URL.
International Topics
note) This e-learning course was archived to the INPIT web-site. The archive is available with each URL.
International Cooperation on IP Education & Training
The INPIT cooperates with intellectual property (IP) educational institutions in many countries for developing IP education and training through information exchange and mutual collaboration, and endeavors to help build human ability in IP, which is essential to innovation.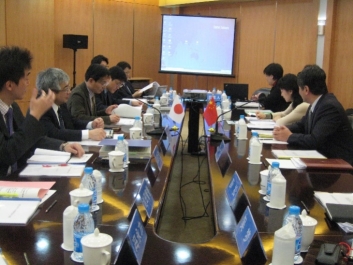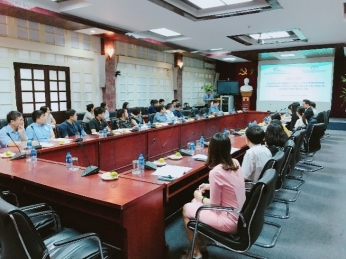 Publication of the Journal entitled PATENT STUDIES
A journal entitled "PATENT STUDIES" has been published since 1986. This journal was edited by the Industrial Property Training and Research Institute of the JPO until 2004, but since 2005, it has been edited by the Patent Research Office of the INPIT.
This journal is published twice a year to stimulate basic research related to industrial property systems, and offers opportunities for publishing outstanding research articles and presenting new research materials. English abstracts of the articles published in PATENT STUDIES can be found using the link below.
English abstracts of the articles published in PATENT STUDIES